Choose
Saudi Arabia's

#1

GPS Tracking

Call:

050 5559278
Eliminate unauthorized vehicle use; Improve dispatch
& delivery by optimizing routes. And make your clients happy.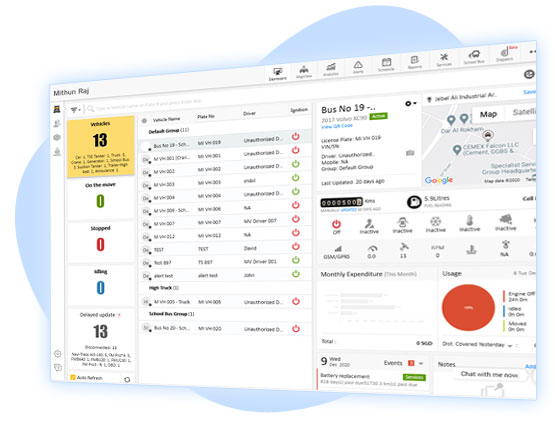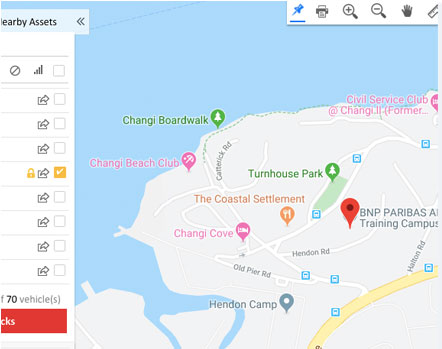 Track vehicles live
The data is refreshed every 10-30 seconds providing each vehicle's exact position.
Create Ad-hoc Reports
Produce reports fast, with near-to-real-time data, and your own parameters.
Schedule Maintenance
A timely vehicle service and maintenance check avoid unnecessary expenses.
Receive Notifications
Create your own alert triggers, based on 100s of criteria.
Schedule Trips
create trips along with all the client locations en-route and measure ETA.
Add Locations
You can plot all your business points/landmarks as Points of Interest (PoI's).
Are your vehicles fully utilised and managed well?
Ever wondered why your operating cost skyrocket? Do you find it difficult to control your expenses? Then, it's time to manage your vehicles well and utilise fully.


Regain control
Regaining control over the vehicles opens up to numerous benefits in your day to day fleet operations.

Cut costs
Realtime monitoring of your fleet significantly helps you reduce fuel costs and labour costs.

Automate operations
From drivers to your clients and everyone in between; automation is simplifying logistics operation and getting in charge, and in control.
How we are different from
other vehicle tracking vendors?
Whether you want to monitor a fleet of 5 or 5000, give it a try;
guaranteed after-sales service with lifelong warranty on vehicle tracking devices in a contract.

Govt. Approved Installation
CITC approved GPS device along with a weight sensor installation.

A well-developed vehicle tracking software
A GPS tracking system can be a valuable tool, but it doesn't provide many benefits by itself unless it incorporates excellent software.

Excellent customer service staff
Once implemented, the system should work correctly and fits into your daily routine. Our goal is to ensure you get 100% value out of your investment.
What our clients say…
Read how fleet automation helped achieve results for these clients. You too can.

Mr. Mostafa A Abbas
IT Network & Telecom Support
"We have evaluated demos/trials of a few vehicle tracking companies in Saudi Arabia. Our search for a reliable fleet management system ended the moment we found AVLView fleet automation."

Mr. Frederick Madoo
Director, Gourmet Emporium
Since the implementation of the system, I have better control on my fleet and I saved on my fuel consumption and overtime costs.

Mr. Tasleem Soobratty
IT Manager, Neel Group
Helps us to maximize the use of vehicles for better delivery and planning to efficiently serve our clients. It is a user friendly system which can be used to generate different daily reports."

1000s of vehicles monitored locally; tracked over 1.5 billion km in Saudi Arabia.
Products
GPS Devices
Load Sensors
Vehicle Tracking Software
Contact us
Feel free to get in touch with us via phone or email.
050 5559278
info@arabian-dynamics.com